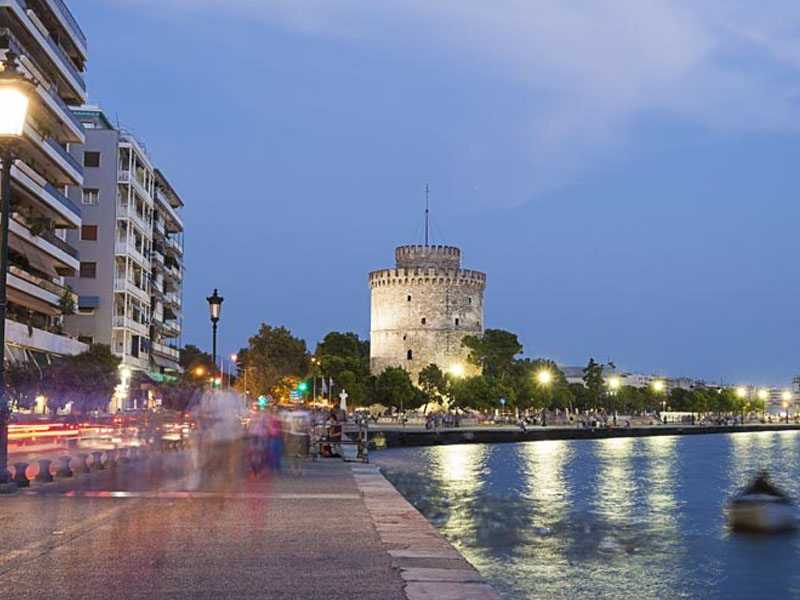 If you have ever heard of a romantic and impressive city full of cultural and tourist attractions, that city would definitely be Thessaloniki! Being the second largest city of Greece, Thessaloniki will amaze you with its liveliness and its numerous options when it comes to entertainment, activities and shopping.
On the scheduled day trip from Halkidiki to Thessaloniki you will have the chance to visit historical monuments, such as the White Tower, the church of the city's patron saint Hagios Demetrios, the Archaeological Museum and the Castle of the Old Town.
In your free time, you can have a ride on municipal bikes from the port to the White Tower and admire the wonderful view along the waterfront. At lunch time, have a stroll at the paved alleys of Ladadika, where you will find some of the best tavernas and restaurants of the city, to get a taste of the special traditional and fusion cuisine.
However, visiting Thessaloniki is also a very good chance for shopping. If you are a shopping fan, the most famous streets of the city centre with many stores to visit are Tsimiski, Mitropoleos and Egnatia Street, whereas for souvenirs and other traditional local products you need to visit the historic open-air market of Kapani which will take you back to another era where tradition coexists with culture and entrepreneurship.
Please contact the hotel reception for more information or in order to better organise your free time in Thessaloniki.