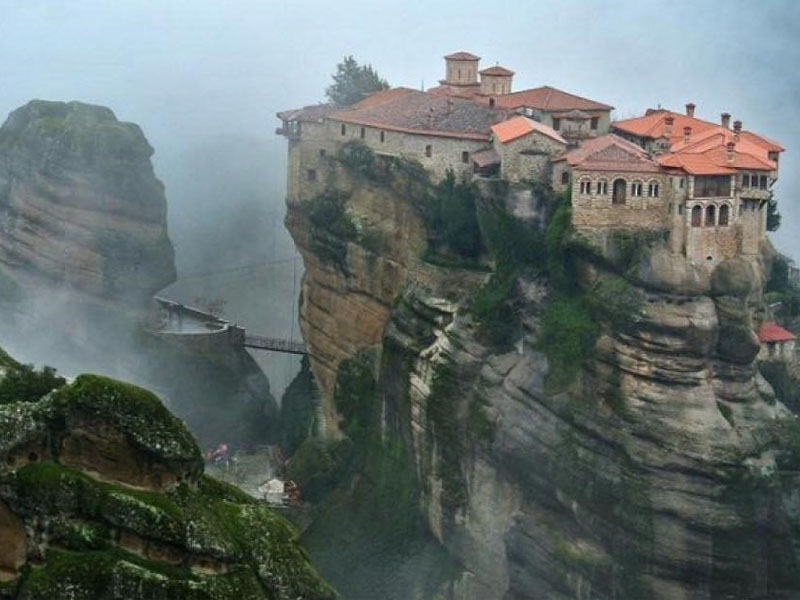 The day trip to Meteora is a really worthwhile experience. The high vertical rocks, on which there are monasteries dating centuries back, are awe-inspiring. In this place, you will get in touch with the richness of the Orthodox religion and the wild beauty of nature. It is not only one of the most admirable natural landscapes of Greece, but also one of the most significant attractions of UNESCO which has characterised the monasteries of Meteora as a "Monument of humanity that has to be maintained".
Both visitors and climbing lovers from around the world arrive to Kalabaka every year to see the Holy Monasteries, go hiking along the green paths of the area and climb the high rocks the same way the monks and eremites once did in order to reach the monasteries. There are also quite a few people who visit Meteora to admire the way that the monks and nuns worship God. Treasures, murals and relics of the Byzantine era that are still extant today will impress you just as much as the magnificent and breath-taking view from the monasteries' yards.
For more information, please contact the hotel reception.