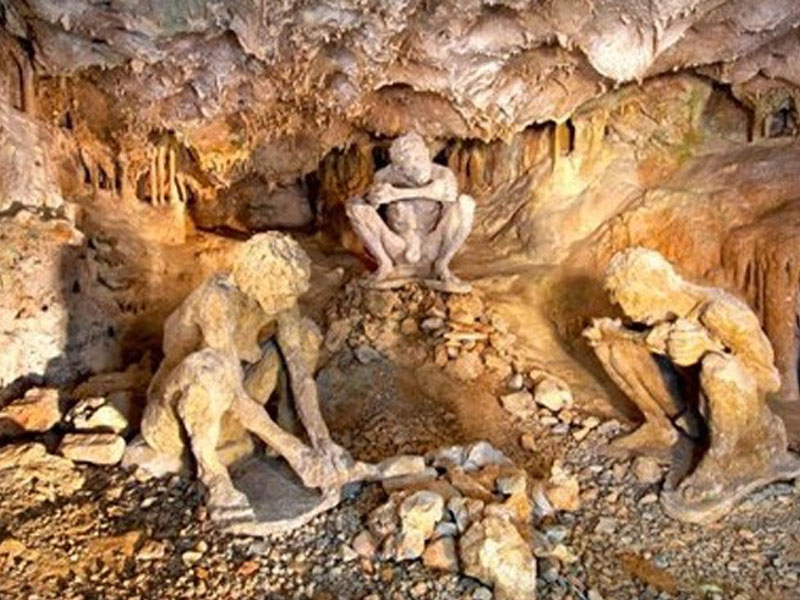 The Petralona cave is one of the most famous caves in the world due to its age and grandeur. This prehistoric cave, which is located in the Prefecture of Halkidiki and is only 35km away from the city of Thessaloniki, is the place where the skull of "Archanthropus" was found, the oldest European hominid dating back 700,000 years.
Embellished with stalagmites and stalactites in different shapes and shades of red, this cave used to be the residence of our antecedents and was also used as a shelter during the Ice Age. This tour will be unforgettable and will make you admire the human achievements of the Palaeolithic period. You will have the chance to see the tools that cavemen used to set the first recorded fires in history and to hunt as well as a number of other findings.
Do not miss the chance to visit this place as it is considered a very significant turning point of the global history of anthropology and palaeontology. It is worth noting that the temperature in the cave is always 16° C.