DINE AROUND
Our Dine Around programme is designed for our half board and all inclusive guests, giving them the option to savour modern local dishes from Halkidiki and all over Mediterranean sea out at our A la carte Olivo sea side restaurant.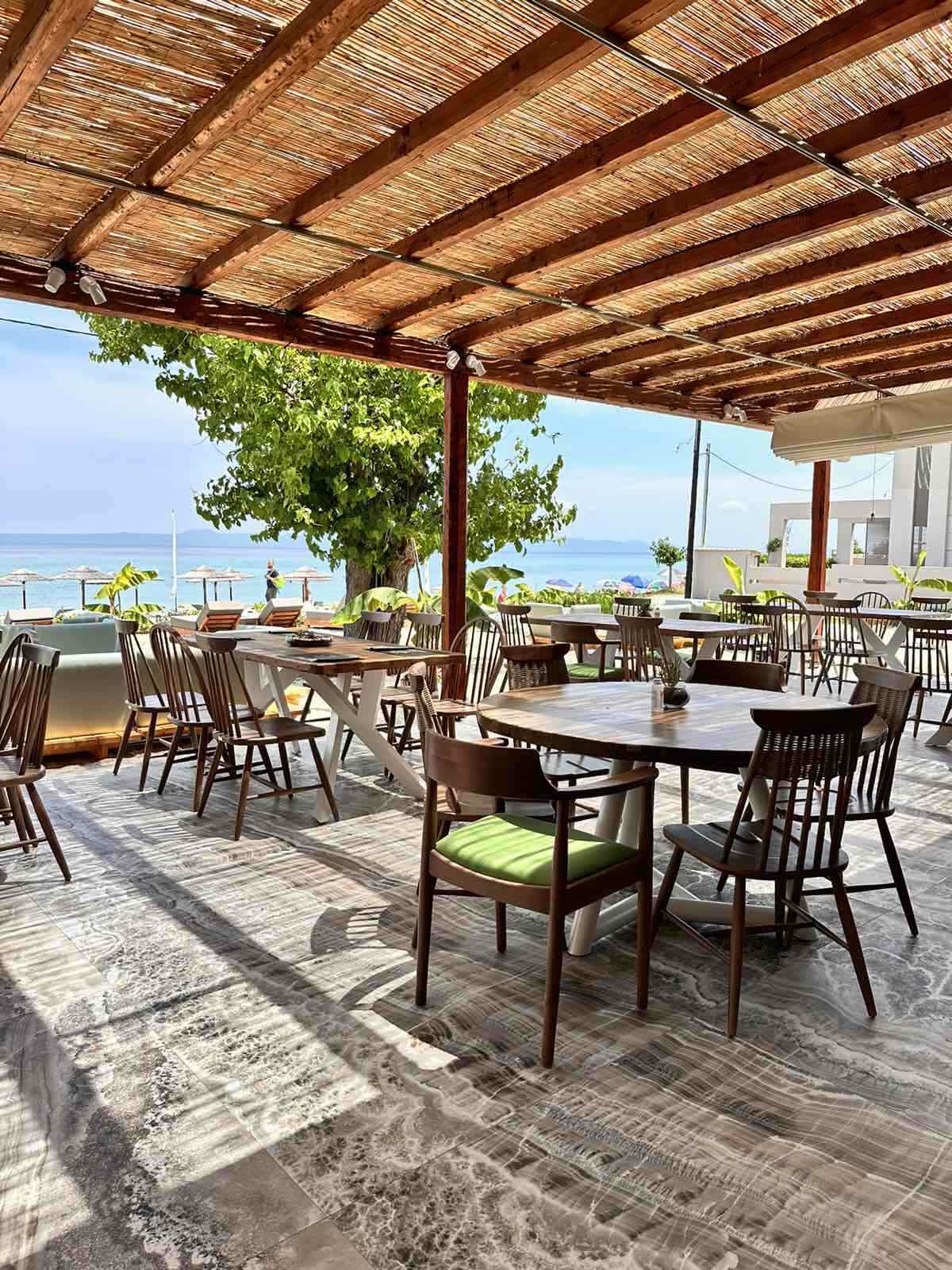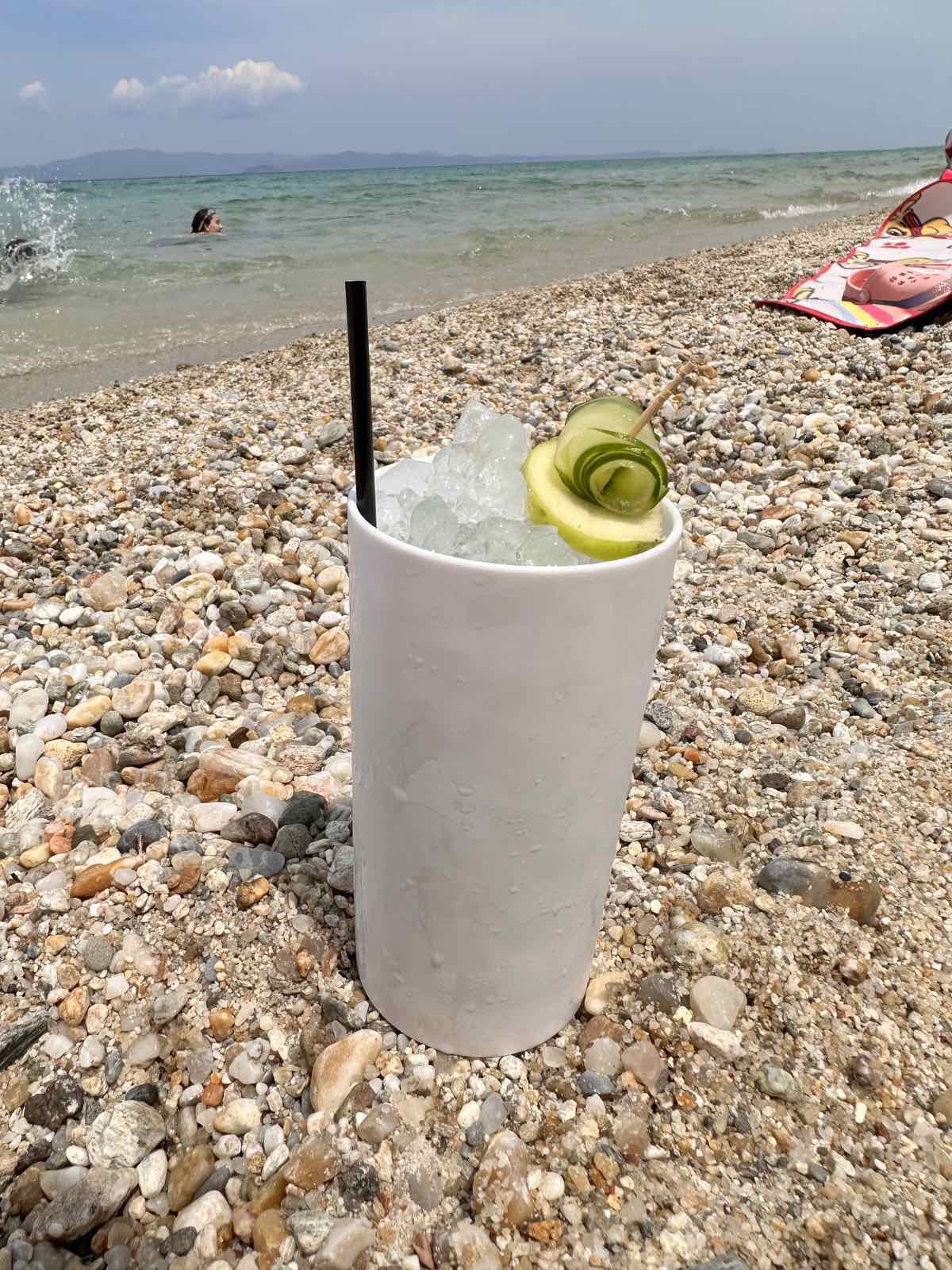 HOW IT WORKS
The Dine Around programme is designed for both half board or all inclusive. For all inclusive includes lunch and dinner, while half board covers dinner.
À La Carte
You can take a culinary tour by the sea, at Olivo sea side restaurant and order à la carte, at any of our 4 set menus, as we have already deducted your meal allowance from the bill.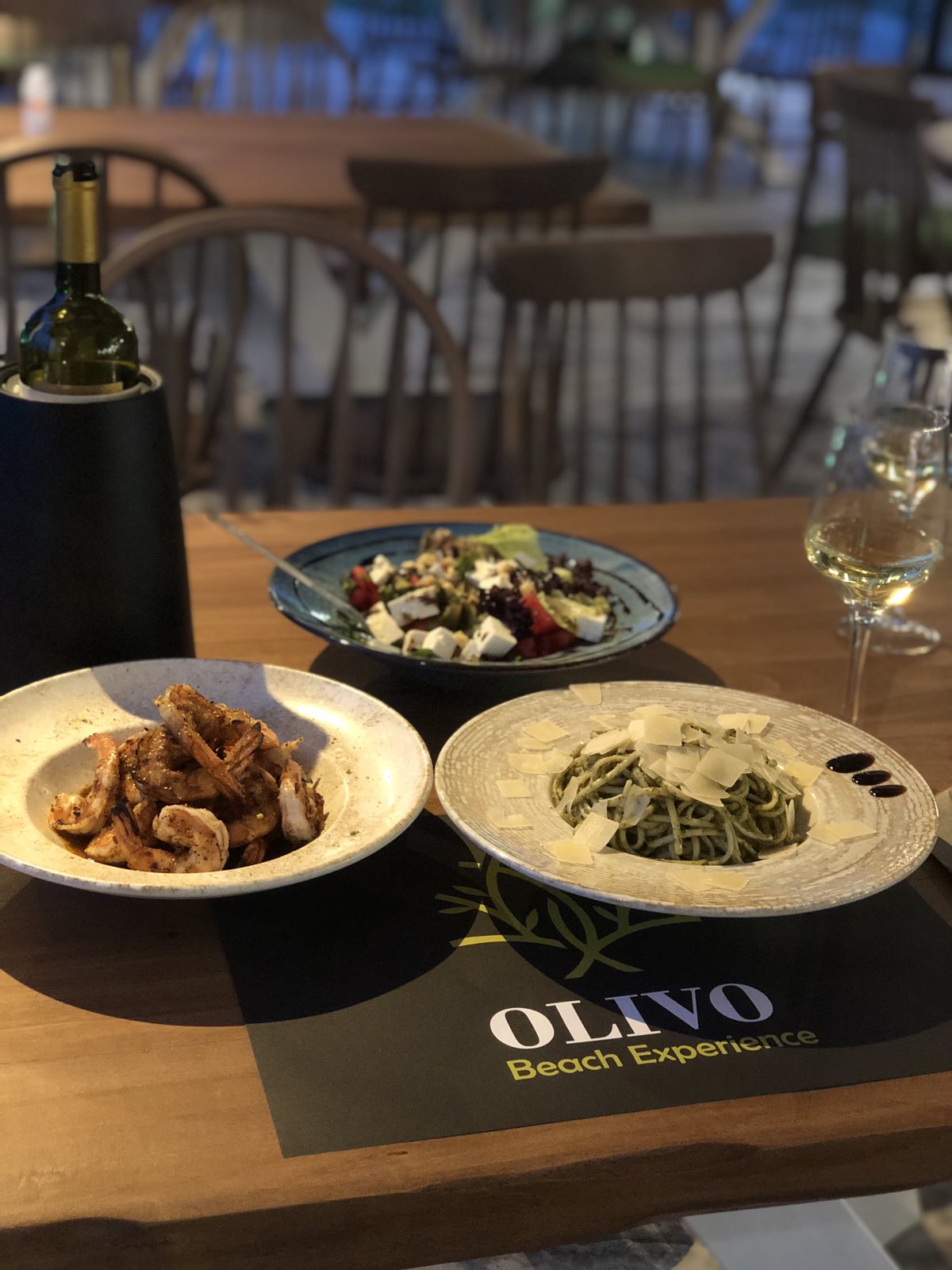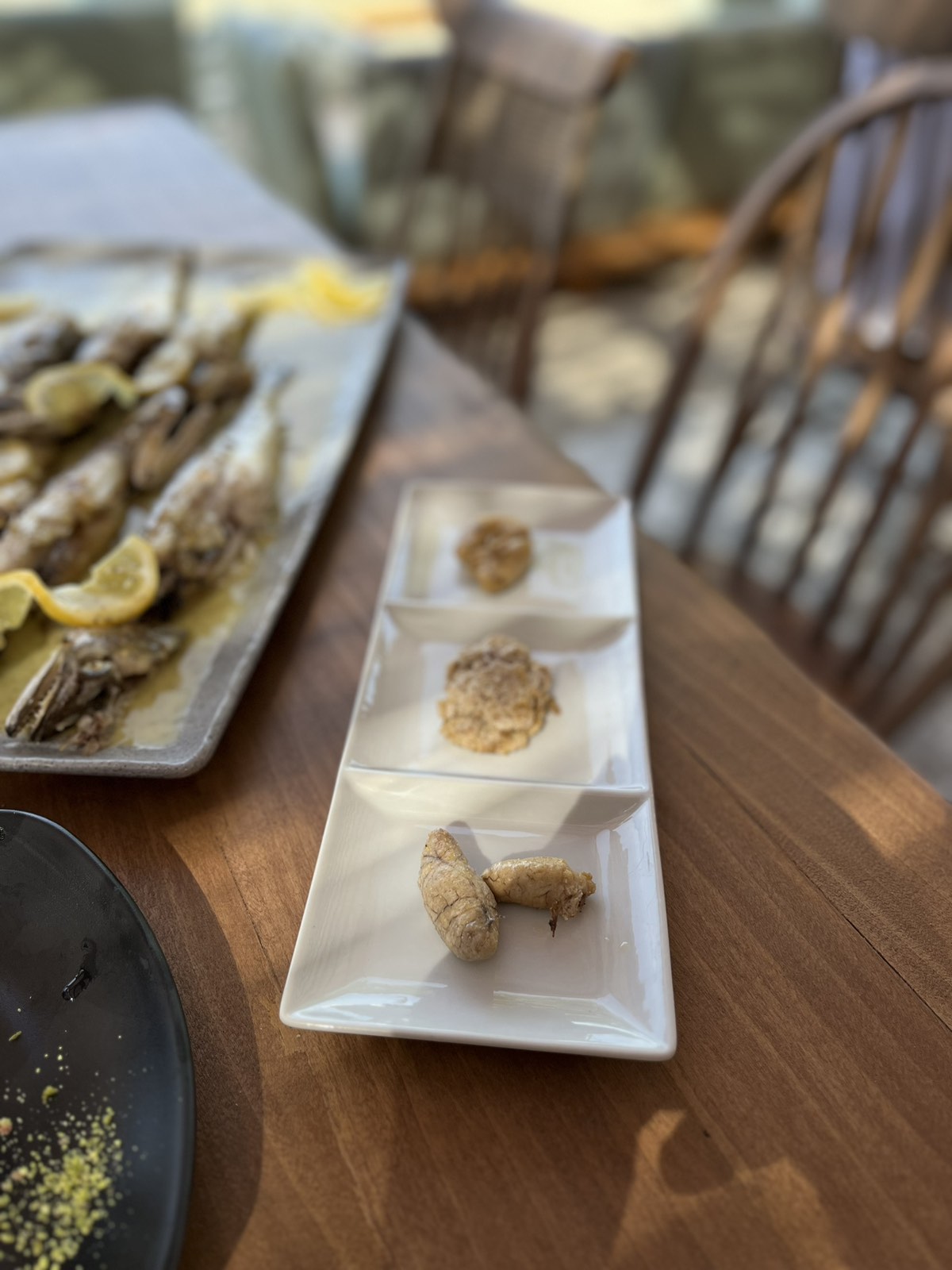 Already Covered
For you as Royal hotel and Suites guests we have already deducted from your total bill you meals cost of your All inclusive or half board meal plans
Royal hotel and Suites: €15 per person
In case there are extra persons in the family additional menu will be added in your bill with the same benefits and deductions (one main course, dessert and drink will be added for any extra person)
Italian menu for 2 persons
79€

enjoy it for 49€
Starter for two
Talagani Saganaki for two
(served with accompanied with balsamic sauce, cherry tomatoes)
Salad for two
Amalfi
(Cherry tomato, Burrata, basil, prosciutto, crispy quinoa, arucola)
Main dishes for each person
Napoli
(Spaghetti, Napoli sauce, fresh basil leaves, grana paddano)
OR
Linguine alla pesto Genovese
Dessert for two
Tiramisu
Drinks for each person
Campari spritz
OR
Aperol spritz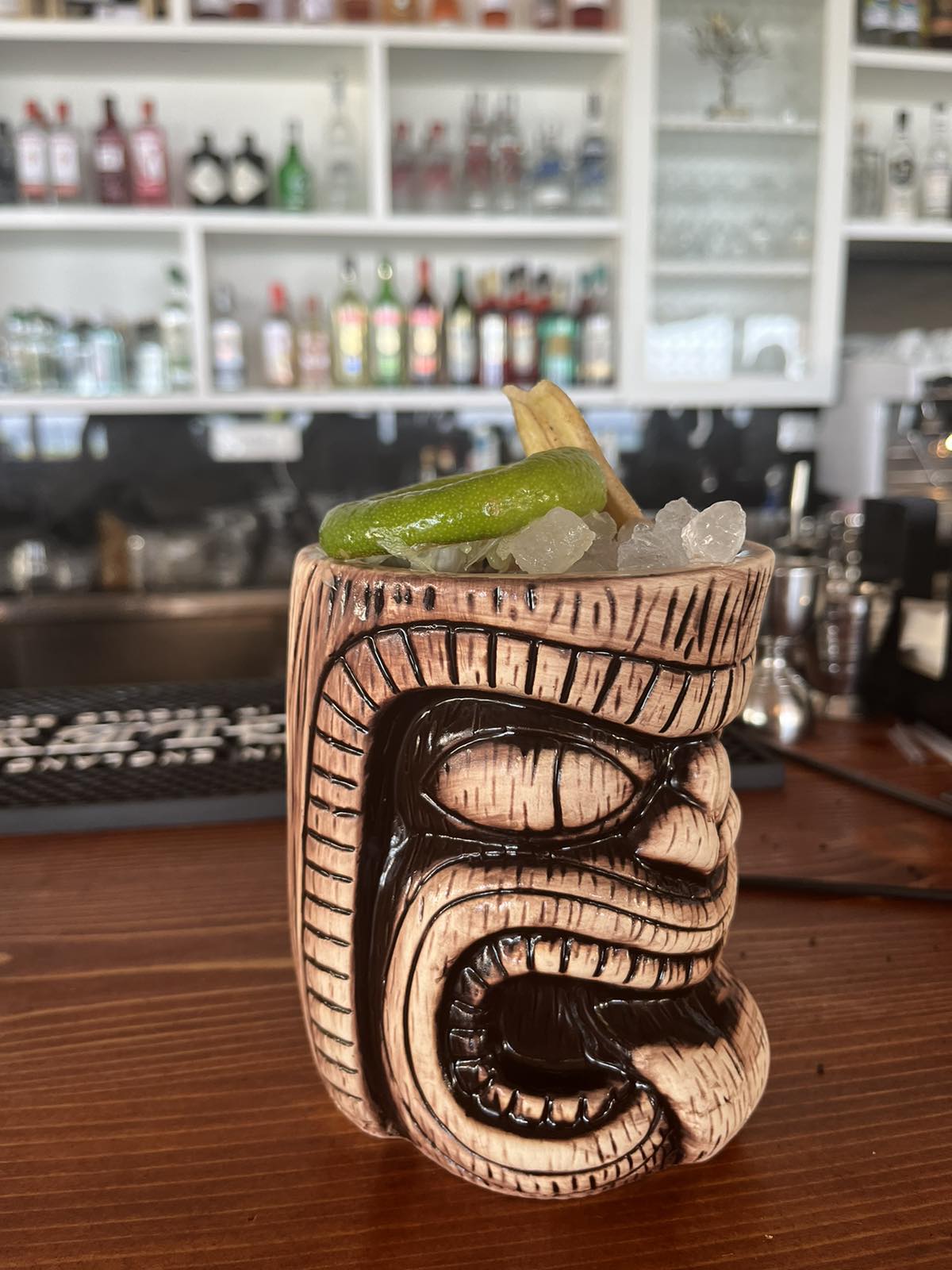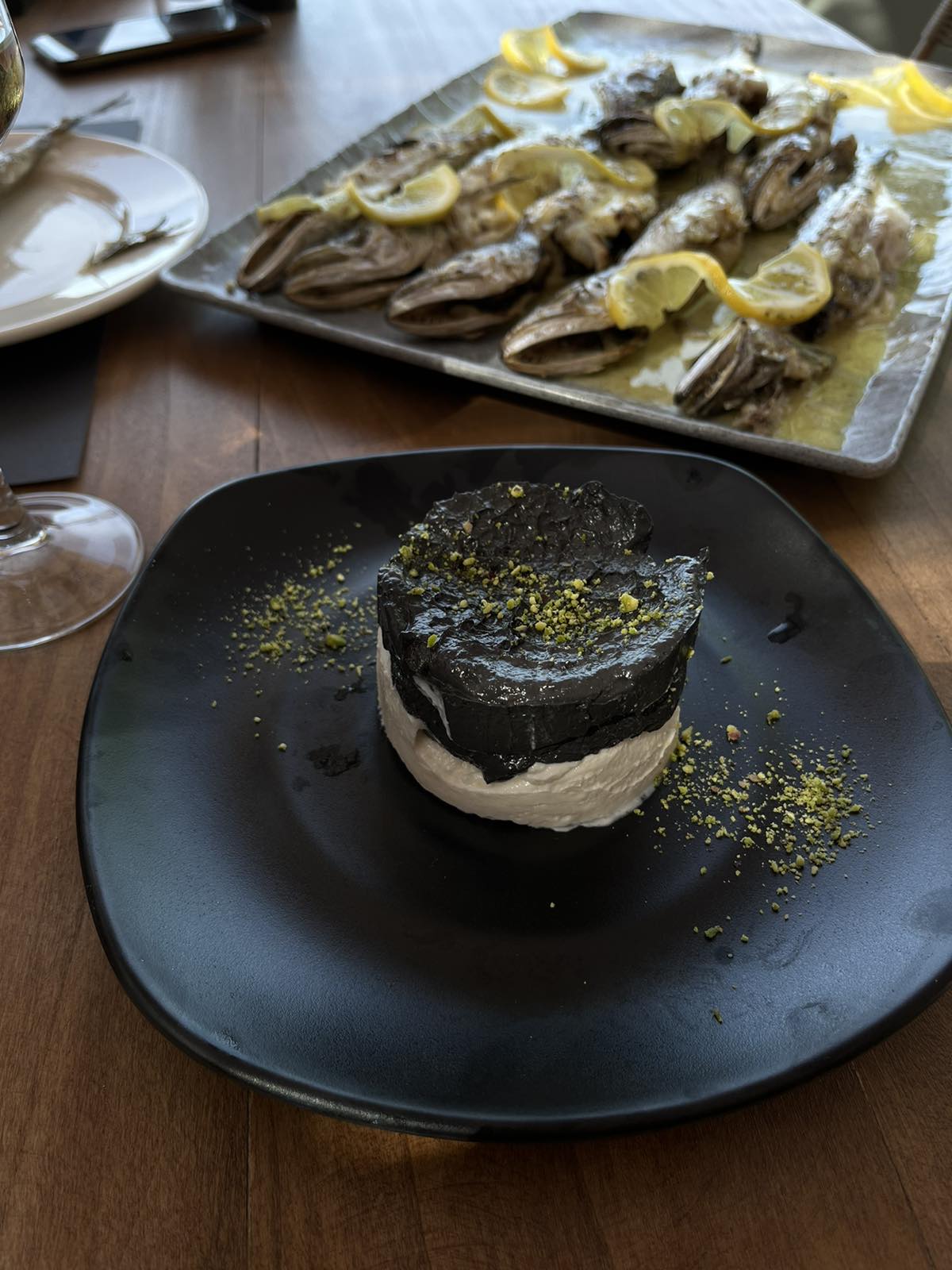 Greek menu for 2 persons
99€

enjoy it for 69€
Starter for two
Tzatziki (Greek yogurt, red wine vinegar, olive oil, garlic)
Grilled vegetables
Salad for two
Horiatiki Greek salad(Tomato, cucumber, onion, olives, capers, kritamo, feta cheese)
Main dishes for each person
Greek souvlaki with Grilled pork fillet (comes with fries)
Dessert for two
Walnut pie with cinnamon syrup, cloves, grated walnut (comes with a scoop of mastic ice cream)
Drinks
1 x bottle of white wine (Ktima Manolesaki Exis)
Aperitivo for each person
liquer Mastiha
Olivo Menu for 2 persons
119€

enjoy it for 89€
Starter for two
Plate with variety of Greek cheeses
(Metsovone, Naxos arsenic, Cretan graviera, manouri, Lemnos basket, fig jam, tomato chutney, nut, grape)
Salad for two
Olivo salad (Watermelon, lolo rosso, valerian, mint, balsamic cream, Halkidiki feta cheese)
Main dishes for each person
Pork tomahawk (comes with fries)
Dessert for two
Valrhona Chocolate Souffle Warm cake with liquid chocolate (comes with a scoop of Madagascar Vanilla ice cream)
Drinks
1 x bottle of roze wine (Ktima Manolesaki Genima Psihis)
OR
1 x bottle of red wine (Ktima Palivou)
Aperitivo for each person
limoncello liquer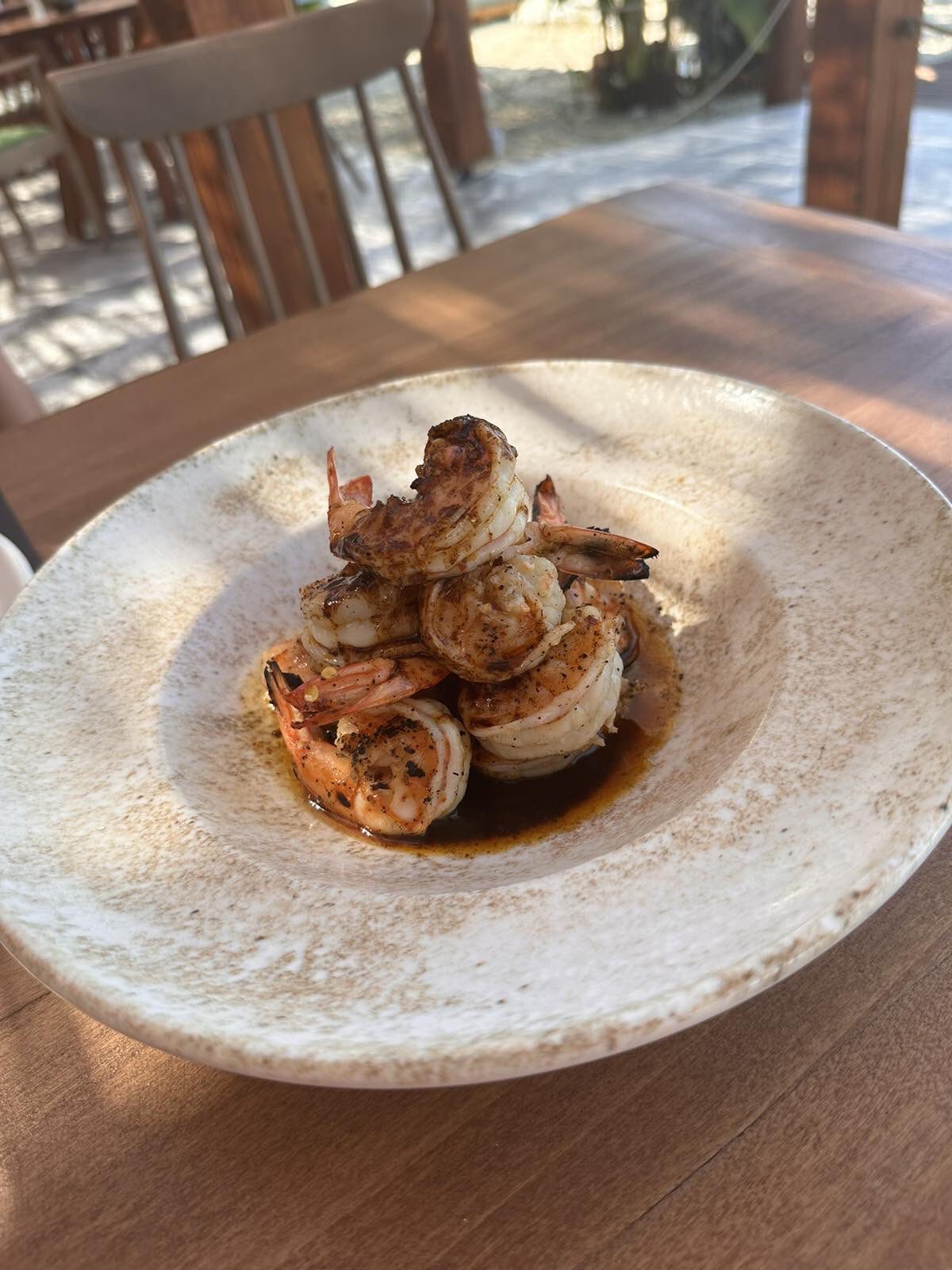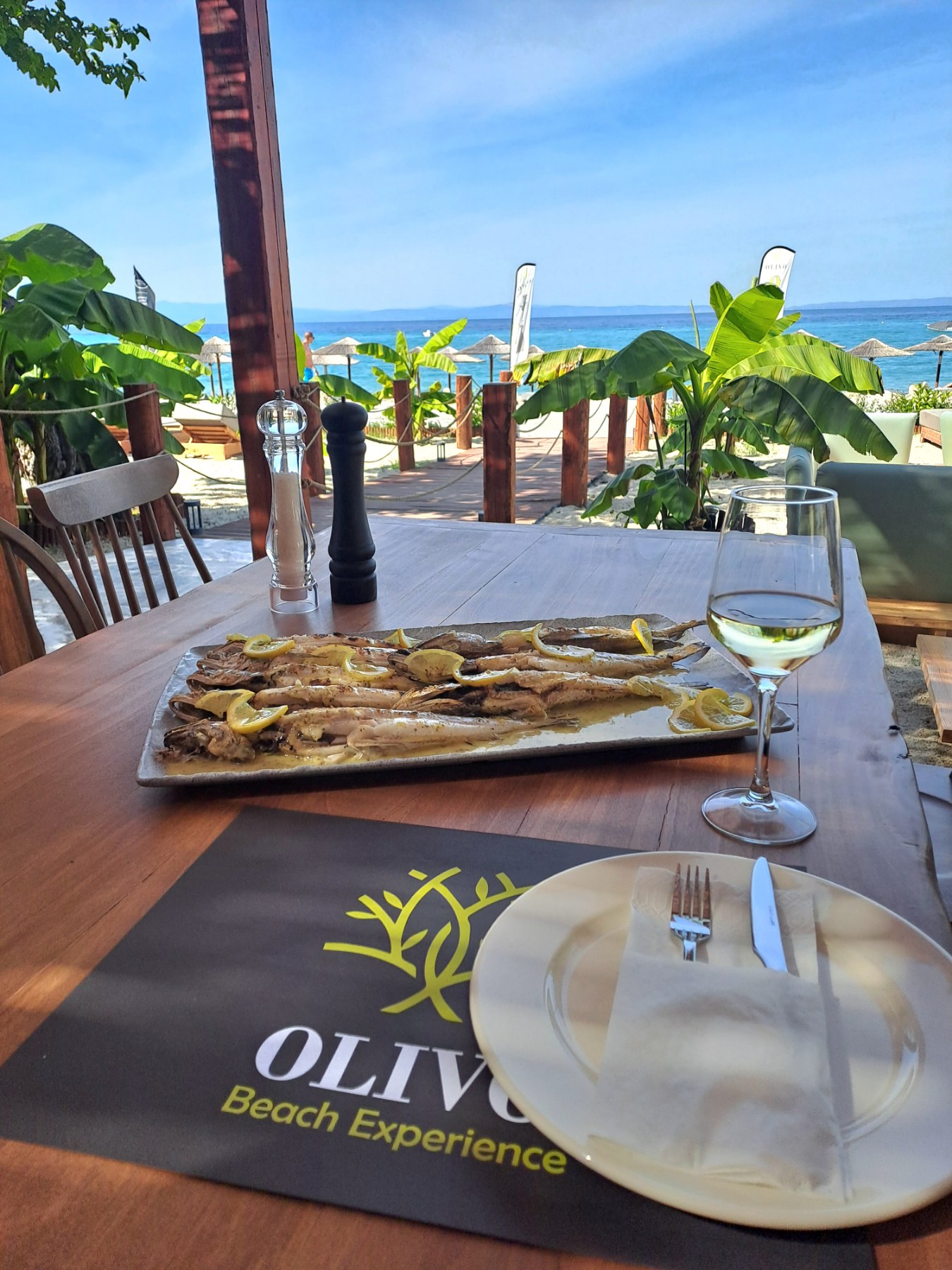 Sea food Menu for 2 persons
140€

enjoy it for 109€
Starter for two
Taramos White salad
Soupia salad
Salad for two
DAKOS (Carob nut, tomato, raisins, sour myzithra, balsamic cream, cherry tomato)
Main dishes
Shrimp Pasta (two people)
(Linguine, shrimps, onion, garlic, parsley, ouzo, butter, bottarga)
OR
1kg Shrimps with brisk sauce
Dessert for two
Lemon Pie (Crisp pate sablee with lemon cream and Meringue)
Drinks
1 x bottle of white wine (Ktima Apostolaki TAURO)
OR
1 x bottle of roze wine (Ktima Vogiatzi , mia petaloudas tinagma)
Aperitivo for each person
Vermouth of your choice