Olivo Sea Side Bar "beach experience"
Olivo Beach Bar & Restaurant is the brandnew place you were looking for in Polichrono,
that will definitely become your favourite place in the village. Located at one of the most beautiful,
sandy beaches of Halkidiki, Olivo will really take your breath away with its stunning sea view and sparkling blue waters.
Here is the perfect place to relax, while tasting a great variety of flavours inspired by Greek cuisine or enjoy your drink
lying in the sun. Olivo is not only a restaurant, but it also constitutes the ideal choice if you are planning your wedding
or any other special event. Discover a modern area for the lovers of luxurious and prestigious design.
Just spend the day with us and live the experience!!!
Minimum consumption is required for the sunbeds and umbrellas on the beach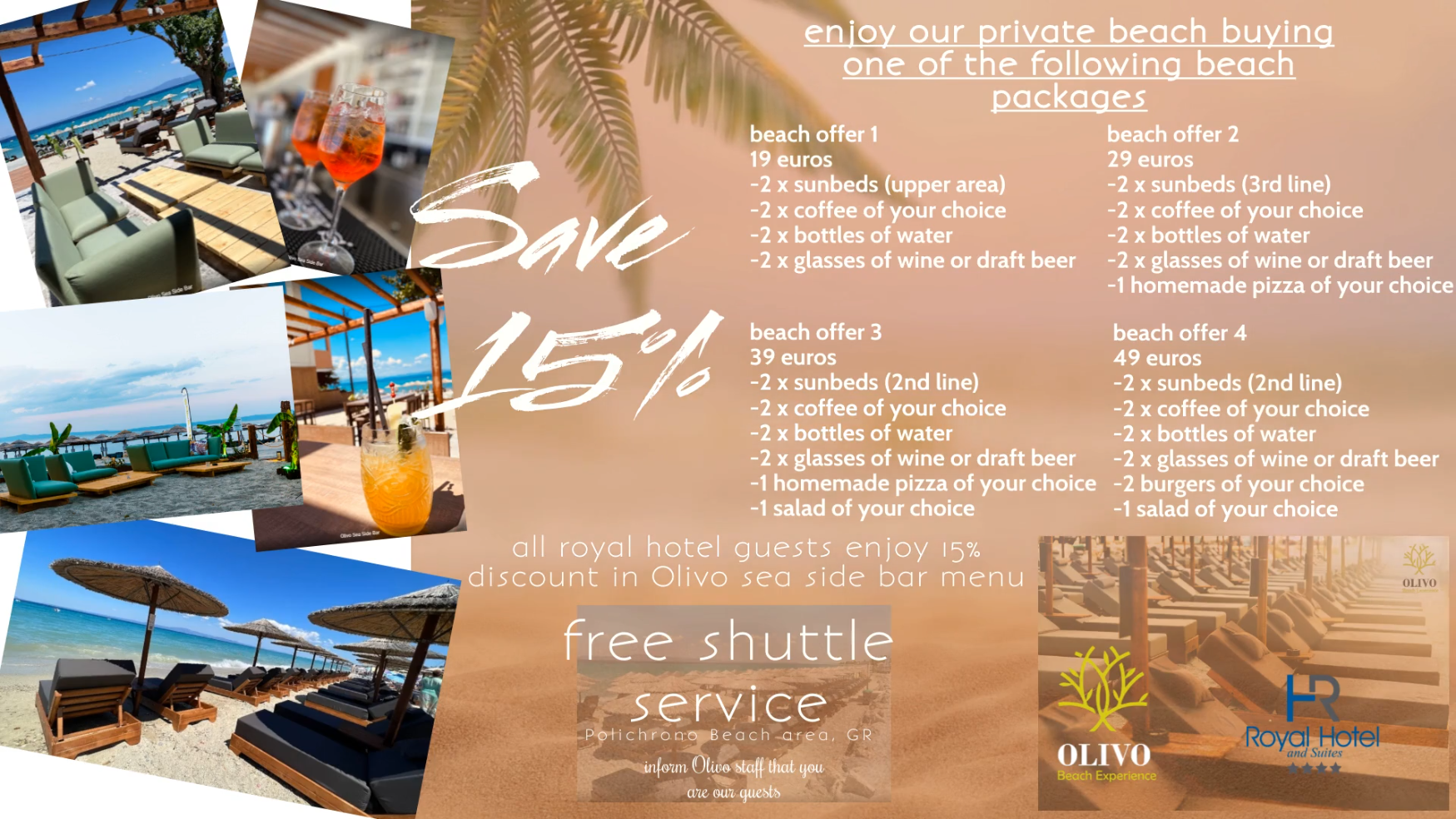 Olivo Beach Bar

*All inclusive is not valid at olivo sea side bar
Click here to get information on all the services provided in our hotel.